Am I an Emotional Eater?
Sign up to get the Free quiz.
You are a smart person and this is the one area you just cannot figure out. You have tried many solutions: multiple diets, weight loss surgery, hypnosis, exercise and it hasn't worked.
This struggle affects other areas of your life:
You do not have the energy to get through the day.
You are embarrassed to wear certain clothing or even go outside, because of how you will look.
You are afraid you will pass your eating issues onto your kids.
You feel embarrassed to even talk about your difficulties with food anymore. The problem is multifaceted and really tough to deal with on your own. I know you have tried everything. I understand.
My name is Kim McLaughlin and I am a licensed counselor available to help you rediscover how to put food in its proper place. I have special training in counseling people with eating issues and I have helped others just like you. I know it can be difficult to reach out, but I encourage you to take the next step and contact me. Schedule an appointment NOW or call me at 916-847-8053.
I CAN HELP YOU INCREASE YOUR FULFILLMENT IN YOUR LIFE:
you CAN FEEL MORE ATTRACTIVE.
YOU CAN FEEL GOOD ABOUT YOURSELF.
YOU CAN STOP OVEREATING AND DIETING
I will work with you to help develop strategies to stop overeating and help you understand what the overeating means to you. You will find freedom in letting go of the struggle with food. You do not need to struggle anymore.
You do not have to go through this alone!
You are in the right place. I am here to offer a way out. I know you have tried many solutions before and have been frustrated. Counseling can help you look at your eating patterns and give you techniques to help you change your behavior and release the emotions related to your eating. If you're wondering if you are ready, below are some steps you can take NOW.
FREE Phone Consultation
Please contact me for a FREE phone consultation to discuss your particular situation to see if counseling might help you. Call me at 916-847-8053 or email me here.
Get Started NOW!
Ready to get started now? Click the "Schedule Appointment" button below to end this struggle now!
There is a solution.
You do not have to struggle with food or your weight another day. I want to hear from you if you are struggling with overeating. Call me now, so you can start experiencing the freedom TODAY. You can call me at 916-847-8053. My counseling office is conveniently located at 300 Harding Blvd. Suite 108 Roseville CA. near Granite Bay, Auburn, Sacramento, Citrus Heights and Folsom.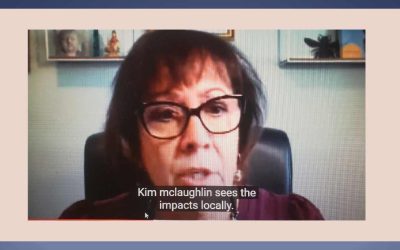 I answered the phone, and the woman (Elisha Machado) told me she was from ABC News 10 and that she is looking to interview a therapist social media, kids and mental health for a broadcast that night. My head was spinning. I have gotten many calls with somewhat similar...